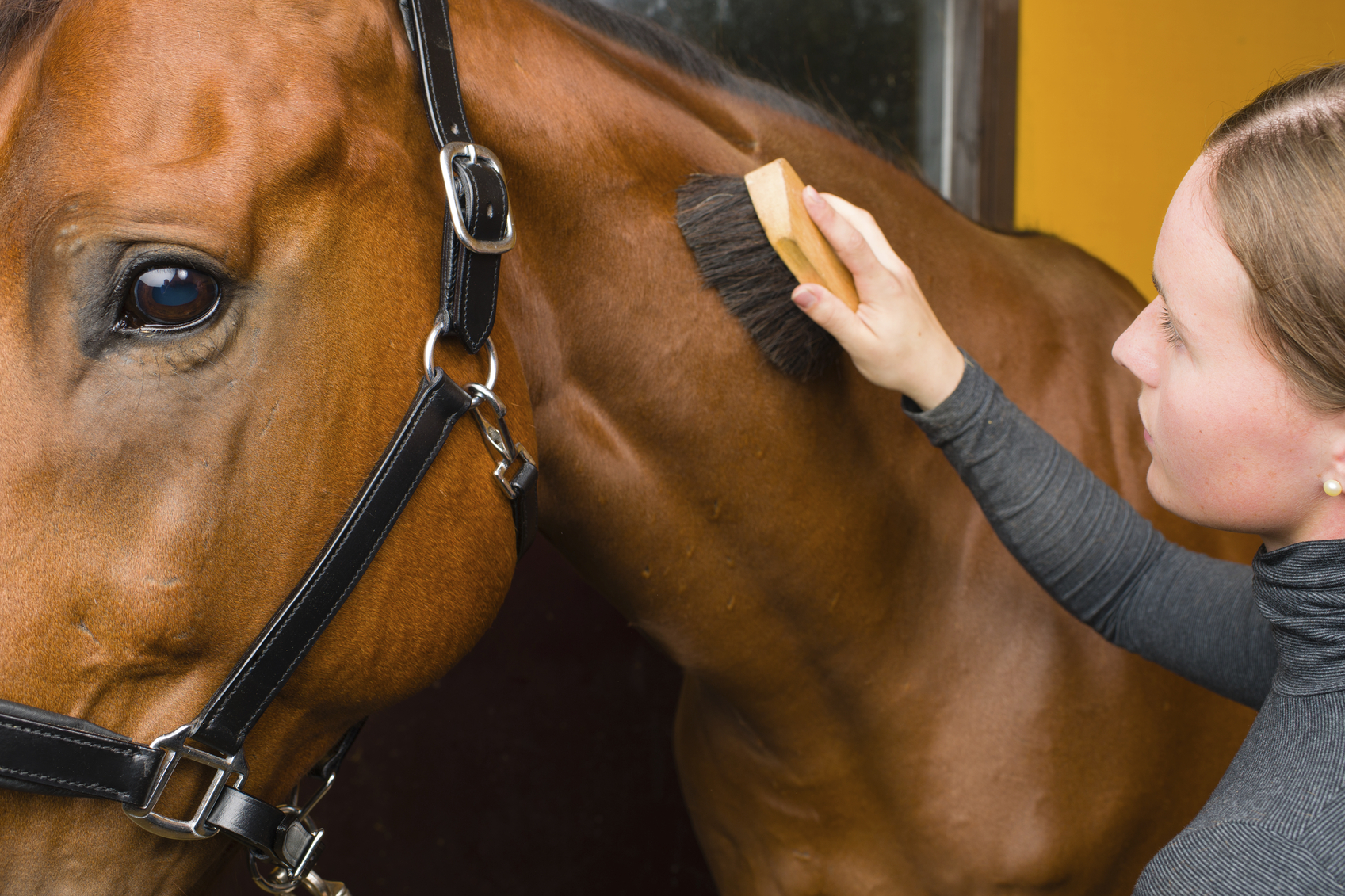 As we mentioned in our previous blog, summer can be a busy time for your equine business. Whether you provide training and rides or specialize in breeding and selling, now is the time for your horses to look their best. In addition to securing a comprehensive Missouri Equine Insurance program, heed the following grooming tips.
Tend to the hooves.
Clean out your horses' hooves with a hoof pick. According to Dover Saddlery, by tending to the feet first, you can look for problems that require attention or that may prevent you from riding that day- such as a loose or missing shoes. As you run your hand down each leg to lift each hoof, feel for unusual lumps, scrapes or heat that may require treatment.
Start currying.
Use a curry comb to brush your horses in a circular motion. Not only does this loosen shedding hair, but it also massages the muscles and coats the hair with essential oils needed to stay healthy. Remember to only curry your horses on their fleshy parts and avoid the bony areas such as the knees and joints. In addition, be gentle around potentially ticklish areas such as the belly in order to prevent
In addition, be gentle around potentially ticklish areas such as the belly in order to prevent defensive behavior from your horses. Follow up with a stiff currying brush to rid your horse of debris and excess hair, then finish with a soft bristled brush using soft, flicking strokes.
Comb the mane.
Use a wide-toothed comb to separate knots in your horses' manes. Be sure to use a gentle detangling product so as not to irritate the horses.
Face touch up.
A clean, damp cloth should be used to gently clean your horse's face. Wipe carefully around the eyes, nostrils, and under the tail. Remember to proceed with caution until your horse is completely comfortable with the process so as to avoid injury.
At Sine Insurance Group, we are dedicated to insuring equine businesses like yours. Our customized policies are designed with you in mind to secure each facet of your operation and to provide the peace of mind you deserve. For more information, contact us today at (855) 700-0889.